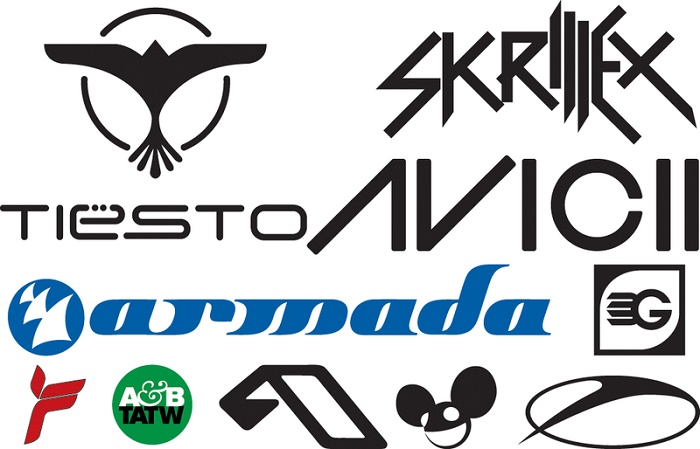 In today's media-saturated world, we are surrounded by brands. While as DJs, we don't have access to million dollar advertising campaigns created by Madison Avenue, branding is still extremely important to our long-term success.
It's a fact - customers like doing business with brands. According to Jay Conrad Levinson, the developer of the "Guerilla Marketing" series, "awareness of your brand or your business usually means confidence in it, and confidence is the key to healthy sales."
Your brand lets people know who you are and what you are all about. How does the public identify with your DJ service? Perhaps they perceive you as the affordable, local DJ for family parties. Or maybe you've successfully positioned yourself as the go-to luxury, Super Sweet 16 specialist in your local market area. Or maybe you are "that karaoke guy." Just as consumers discern major differences between brands like K-Mart and Nordstrom, so too do they perceive differences between DJs.
Following are 7 tips to consider for successfully branding your DJ business and/or DJ persona. These tips are applicable to mobile DJs as well as to club DJs looking to increase their stature in the hyper-competitive nightclub business.
Know Your Company's Values / Niche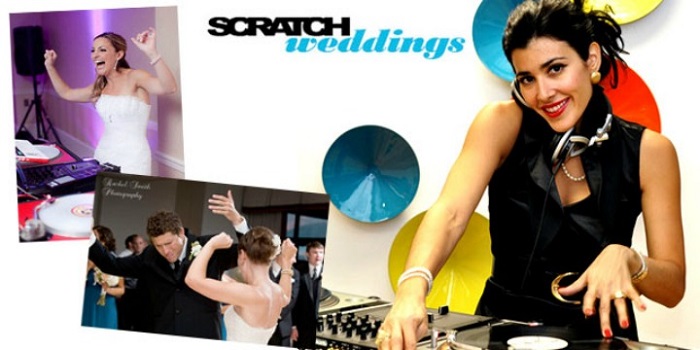 Before you can share your brand, its associated values, and service offerings with the world, you must have a firm grip on your brand identity. Some important questions to be answered in defining your brand:
What is your personal vision of musical entertainment?
What are specific adjectives that you want associated with your brand? (e.g., affordable, trend-setting, reliable, artistic, family-friendly, exciting, conservative, luxury)
What makes you different from the thousands of other DJs out there competing for the same jobs?
What niche markets do you hope to cater to?
Who are your target customers and what are their specific characteristics by age, gender, musical taste, income, and geography?
Many starter DJs are happy to book whatever jobs they can. However, I encourage DJs to abandon the easy "DJ For All Occasions" approach, and get more specific. Tightening up your brand identity will allow you to attract more jobs that best match your personal interests and talents. Tired of performing in backyards and VFW halls for lousy fees? Re-branding your business may be the answer.
Develop Your Brand Around Your Target Market
Your brand and its service offerings need to coincide with market reality. For example, a DJ who seeks to specialize in New York-style House music in a rural, Country music loving community in Texas would likely fail. In the early days of my DJ company and in the heyday of "raves," I unsuccessfully tried to book Electronica parties at full, professional rates. This idea failed because at the time I did not appreciate that the target market (mostly college students) were broke and preferred free, outlaw-style parties. Over time, I tweaked my service offerings to reflect services with strong demand and the money to back them. For example, I love selling to couples spending $40,000 on a wedding, or to a family ready to spend $2,000 on a DJ for their daughter's Sweet 16.
A unique facet of being a DJ is mobility. In other words, we have the ability to travel to markets outside of our local market area to go where the action and money is. As a mobile DJ in New Jersey, I enjoy touring the state. It's not a surprise that I spend many weekends working in the most affluent areas of the state.
Select an Appropriate Name for Your Business

What's in a name? Everything. According to consultant Jon Taffer of Bar Rescue, "naming is an integral party of both reassessments of an existing brand and the formulation of a new business, never an afterthought."
Following are some real-life DJ and DJ company names. What perceptions and emotions enter your mind when reading these names?
Scratch Weddings
Love in the Mix
DJ Vice
Ultrafonk Entertainment
Beauty & The Beast
DJ Obscene
JD the DJ
DJ Skribble
Xplosive Entertainment
The Pros
Rockit Entertainment
Ambient DJ Service
Funkmaster Flex
DJ Shiftee
Your selected brand name should not only reflect where you are today, but where you want to go in the future. For example, if today you are a one man operation but plan to add systems in the future, you may not want to use your personal name on the company marquee.
Develop a Tagline
A tagline is a slogan designed to make your brand more memorable. Pick something catchy and easy to recall. For example, our company's tagline is, "Keeping New Jersey in the Mix!" reflecting a fun, mix-oriented approach in our target market of New Jersey.
Sample taglines from familiar brands include:
"I'm Lovin' It" (McDonalds)
"American by birth. Rebel by choice." (Harley-Davidson)
"Save Money. Live Better." (Wal-Mart)
"There is no substitute." (Porsche)
"The Finisher" (DJ Mister Cee)
Use the tagline consistently in your marketing materials to further connect with consumers at a sub-conscious level. Hashtag your tagline in social media marketing. For example, #NYCsTopDJ
Let Your Online Storefront Represent Your Brand
Few DJs maintain physical office space these days, but all should possess a professional online storefront via a website. While the importance of having a high-quality website seems self-evident, many DJs still employ mediocre websites. Surprisingly, some DJs operate without any website. A mediocre website costs a DJ thousands of dollars in the form of foregone bookings. Building a quality website is one of the highest returns on investment projects that a DJ can implement.
The most important element of a successful DJ website is the initial impression when visiting the homepage. Consumers will instantaneously judge your brand. Make sure that your homepage accurately reflects the attributes of your brand. If it does not, I highly recommend engaging the services of a professional web designer who can make your concepts come to life. For specific tips, see my article "7 Tips for an Effective DJ Website."
Select an Appropriate Logo and Color Scheme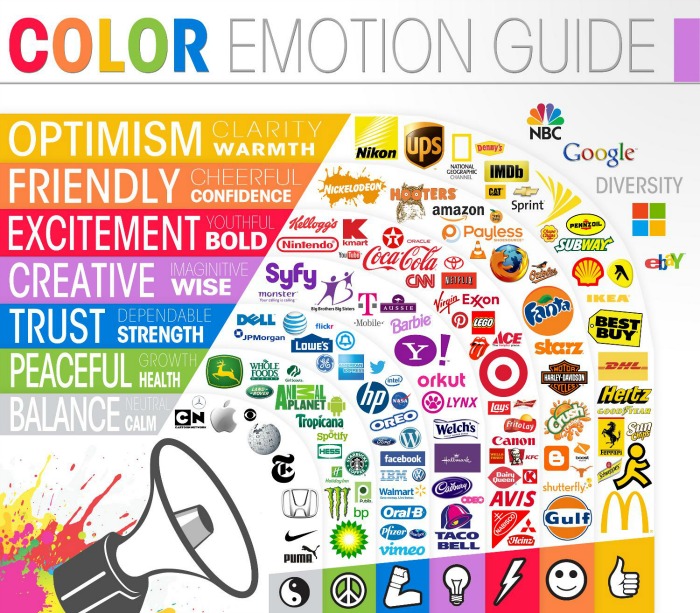 Now that you've defined your brand, you need it to come to life graphically. You are well-advised to spend the extra money to engage the services of a professional graphic designer experienced with logo design. Communicate the details of your brand to the designer, and have them create multiple versions for your evaluation.
Regarding colors for your logo and website/marketing materials, these selections are also very important. The image above, prepared by The Logo Company, illustrates specific colors and the perceptions associated with each. For a wedding DJ, the color blue would be a solid choice (both The Knot and WeddingWire have blue logos), while a high-energy club DJ would better be served by the color red.
In the mobile DJ world, most of the hiring decisions are made by a woman. Thus, DJs are wise to avoid overly masculine color schemes. Another mistake that many DJs make in their marketing materials is using too many photos of equipment and big set-ups. Consumers are more interested in how your services will make them feel, not how big your toys are. Always keep your target customer in mind!
Be Consistent
There was a day long ago when nobody had heard of brands like Starbucks and Nike. It takes time and consistency to build a power brand. Use prevalent (and free!) social media sites like Facebook, Instagram, Twitter, and Pinterest to disseminate your brand to the world. Publish useful articles on your company branded blog. Strategically employ printed materials and online mixes to herald your brand. Over time, these marketing messages will gain traction. Michael Michalowicz, author of The Toilet Paper Entrepreneur and The Pumpkin Plan recommends, "show your customers over and over that you will provide the same result and deliver, based on your product and values."
In Conclusion
It's been said that with great marketing, everything else will fall into place. I agree. You could be the best DJ in the world, but without the right branding and marketing, you may be spending most Saturday nights home alone rather than rocking a hot dance party. If you are keeping busy as a DJ, but performing at the wrong types of parties, this is an indicator that re-branding is needed.
For diversified DJ companies who perform at a variety of events - from kids' parties to weddings - you may want to consider separating these services into distinct brands, marketing plans, and websites.
The tips shared in this article may seem overly academic, but make no mistake - they are extremely important to the long-term success and growth of your DJ business. Be sure to allocate the time to give your brand an annual check-up. Tweak or re-brand as necessary.


Gregg Hollmann, aka DJ Gregg Ambient, is an author, blogger and full-time mobile DJ with a specialty in weddings. Connect with him on Instagram at @AmbientDJs or on the web at www.ambientdj.com.