The world's best record pool and DJ network
New music for DJs. Every day, directly from labels, artists, and producers.
Get started
Daily updates
The latest trending tracks always up to date. Our Stream shows you what's currently being added to the site.
Great file quality
Every file is perfectly tagged for artist, title, version and genre. All tracks are high-quality with 320kbps and cue points.
Multiple versions
Find every version you need - intros, clean, acapellas, dirty, remixes - and get song mixing suggestions to each song.
Unlimited downloads
Download as much as you need. Grab just one track or download entire crates.
Straight from record labels and artists
Discover new music every day.
See what's going on in the scene on our charts and trends pages and be excited about our daily updates. Find the hottest new music in our daily hand-picked lists and follow our featured DJs and labels.
Hand-picked selections
Daily updated charts and trends pages
Top tracks for today

1
Stay (Ray Isaac Extended Remix Dirty)
Justin Bieber & The Kid Laroi
2
DJ DS

3
Stronger X Party Up X The Next Episode (DJ Roller Mashup Dirty)
Kanye West X DMX X Dr Dre

4
Chris Burke & Audiosonik

5
Walking On A Dream X Losing Control (Luke Allen Mashup)
Empire Of The Sun X Madison Mars

6
Rolling Pin (Original Mix)
Jobu

7
Rock Da Beat (Original Mix)
hh&b

8
Cold Heart (Justin Storm Extended Remix)
Elton John & Dua Lipa

9
Passion (Ray Isaac Extended Remix)
Amen UK

10
Happy Days (Felix Da Housecat & Chris Trucher Remix)
Northend ft Michelle Wallace
Sign in to see the whole list.
Huge selection of throwbacks and new tracks
Browse through more than 40 genres.
Save time and money while creating great sets
Enjoy a simple and user friendly interface.
Find tracks, artists and labels fast and easy
Download whole crates or just single files
Discover featured DJs and labels
Get inspired by our charts and trends pages
Exclusively immaculate data
Get perfectly prepared files.
ID3 , BPM and key tags
Every file is perfectly tagged for artist, title, version, and genre. BPM and key are tagged as well.
Cue points
If you are short on time. Don't worry, we can help: our files have cue points.
Serato overviews
Zero waiting with Serato. Drag and drop, and you're ready to go.
More than you were looking for
Select from a huge variety of songs.
Multiple versions - from clean to mashup
Song mixing suggestions
DJ Tools
Over 40 genres
150,000 songs
Keep in touch
Be part of the world's largest DJ network.
Follow DJs, labels and artists you love
Create a personalized feed of music
Get notifications if there is something new in your network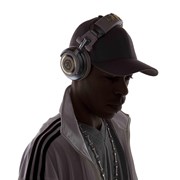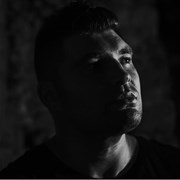 What our customers say
5 days for just $1
Record pool
DJ network
Mobile app
Cancel at any time
after trial period
You will be charged $1 for the first 5 days,
and then be enrolled in monthly billing.
Cancel at any time.
*Trials are limited to 15 downloads per day.
Are you a record label or an artist?
Submit music to the world's most advanced DJ pool
Track your success
Get access to song insights and realtime statistics and control how your music is performing.
Global exposure
Get valuable feedback from our DJs in over 150 countries around the world and start growing your global fanbase.
Promotion packages
Promote your songs on our trends and charts pages and boost them to the top.
Learn more