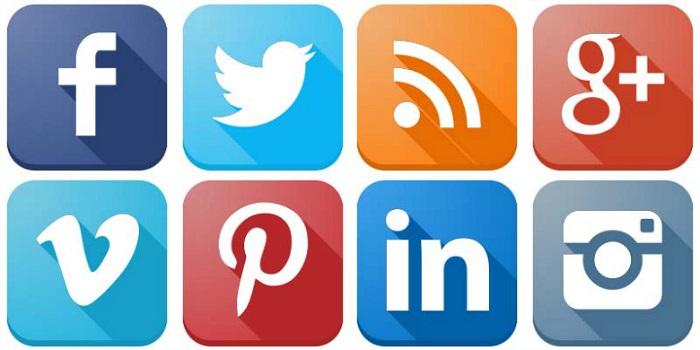 Social Media Marketing is a powerful tool to market your DJ services. Done properly, social media marketing creates top of mind awareness for your brand and directly results in bookings. Essentially, when someone says "DJ service," you want the first name to pop into people's heads to be your name.
Social media marketing encompasses mediums like Facebook, Instagram, Pinterest, Twitter, blogs, YouTube and Vimeo. The good news is that these sites are free to use. However, a DJ must make a time commitment to maintaining these various sites.
Our mobile DJ company has successfully employed social media marketing in recent years, receiving bookings from all of the major social media platforms, particularly from our content-rich blog.
As Sonny Ganguly, Chief Technology Officer of WeddingWire, once remarked, "Social media is not a field of dreams." In other words, having accounts on all of these sites and making a few posts will not result in a bookings bonanza. Rather, one must work consistently and strategically to achieve results over time.
Here are my top 10 tips for Social Media Marketing:
1. Communicate Your Brand Attributes
It's a fact that the DJ market is saturated. To stand out in a crowded field, use social media to communicate what makes your service special and unique. For example, our company's DJ service specializes in weddings so we post wedding planning tips, wedding playlists, photos from wedding gigs, and thank you letters from raving brides. What are the unique attributes of your brand?


2. Be Conversational
Give your followers a chance to interact with your brand by asking questions or thanking them for leaving a comment. You are also well-advised to leave comments and ask questions of others on social media. Strike up a conversation! Using this technique, I've created friendships on social media that led to in-person meetings that resulted in real-life friendships and business relationships.


3. Create Quality Content
To get followers to like, comment on, and share your posts, focus on creating quality content that will be interesting for your readers. Posts should be fun, thought-provoking, educational, creative, or informative. Think of a need that you can fill or a problem that you can solve for your audience. For example, the owner of a tuxedo shop could post a Youtube video on "How to Tie a Bow Tie." In creating a useful post, you cement yourself as an expert and generate top of mind awareness.


4. Get Visual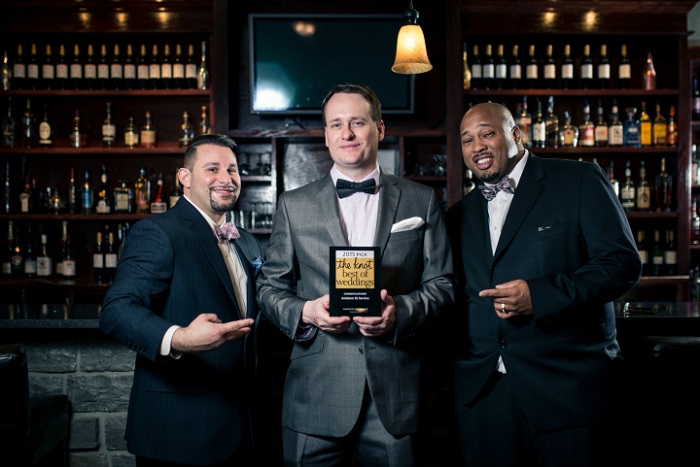 It's true that a picture is worth 1,000 words, particularly in today's overstimulated, short attention span society. Therefore, keep the writing to a minimum and use lots of quality photos and videos to engage your audience. Include website links for readers who are interested to learn more. Regarding photos, remember that these images reflect your brand, so use crisp images shot on a SLR camera or iPhone.


5. Use The Jab-Jab-Hook Rhythm
Social Media guru Gary Vaynerchuk in his latest book Jab, Jab, Jab, Right Hook - How to Tell Your Story in a Noisy, Social World describes this boxing analogy for social media. In the methodology, you pepper your audience with lots of jabs - light, fun, and conversational posts. For example, a DJ could create a #MusicMonday Instagram post with a photo of Bruce Springsteen reading "Happy Birthday Bruce!" But every once in awhile, you need to land a hard-hitting jab. For example, a post reading "Attend our exclusive bridal showcase tonight and receive 15% off your 2016 wedding booking." The jab-jab-hook rhythm keeps your readers engaged and also provides you an opportunity to monetize your social media efforts.


6. Be Consistent
Social media requires a time commitment on your part. Whether you have time for one post a day or one post a week, stick to a regular schedule. Over time your campaigns will gain traction. Too many social media users quit after just a short time with no results. Also take comfort in knowing that the vast majority of social media users are reading your posts, but just never comment on them! (i.e., lurkers)


7. Don't Over Sell
Your readers already know that you are a DJ for hire. From time to time, it's OK to make a post to stir up bookings. For example, "Communion season is fast approaching and dates are filling up fast. Call us today!" However, the frequent use of "salesy" posts will quickly alienate your audience and cause them to unfollow you. Constantly asking for business indicates weakness and desperation.


8. Don't Over Post



Social media audiences don't like being bombarded with too many posts. Blowing up somebody's feed is the equivalent of littering in their yard. The idea that the more you post the more memorable you'll be is partially correct. You will be memorable - but in a negative way. For DJs who post photos from events - rather than post 20 images including several of your gear being unloaded on the curb (who wants to see this?), pick one or two of your best photos. If you have many great images, then consider creating a photo collage.


9. Pursue Quality Followers Rather Than Quantity
There is no need to purchase followers off "link farms." Rather than having a large audience, you want to have the right audience. These are social media users who are your target clients or are in a position to refer your services. Grow your organic followers by asking friends, family, clients, associates, and networking partners to connect on all of your social media sites. Use #hashtagging in your posts to connect with others of similar interests. When working at a venue, hashtag the venue name and also "add location" on Instagram (we've booked numerous events using this location technique).


10. Be Wary of Co-Mingling Your Business and Personal Accounts
Ideally a DJ should have separate accounts for their personal life and business life. However, most DJs who I know (myself included) use their personal Facebook accounts at least partially for business purposes. That means that your business associates, clients and potential clients have the opportunity to observe and form judgments about you. If you use a hybrid friends-business account, you need to be extremely careful about your posts. Politics, religion, and race-relationships are all super-sensitive topics that should be avoided. Also avoid public personal meltdowns or crazy rants - you will come off as a mentally unstable person whom nobody wants to do business with. If using a hybrid friends-business social media account, keep things light and fun! One benefit of the hybrid account, when managed successfully, is that you will appear more real and human than a pure corporate account that is all about business.


In Conclusion
Follow these ten tips for best practices in social media marketing, and you can look forward to receiving a private Facebook message that reads something like, "We're throwing a party this October and would love for you to be our DJ!"


Gregg Hollmann, aka DJ Gregg Ambient, is an author, blogger and full-time mobile DJ with a specialty in weddings. Connect with him on Instagram at @AmbientDJs or on the web at www.ambientdj.com.